North Yarra Community Health implements two NEC iPasolink Gigabit Radio systems to speed up its inter-site radio backbone.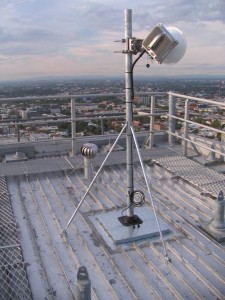 North Yarra Community Health have been operating a radio network for more than ten years and some of its links were showing signs of strain under traffic demands. New applications have been deployed and more users join the organisation so traffic between sites was increasing. The network needed additional capacity in key links while keeping capital and ongoing costs low.
After some consideration of the options available they decided to deploy two NEC iPasolink EX systems between the two sites and to relocate some of other systems to add resiliency to the network.
The NEC iPasolink EX operates in the 70/80 Ghz band and delivers up to 2 Gbps full duplex communications. It r
equire a low cost ACMA registration thus keeping operating costs low.